Baffin Bay Cast & Blast Charters with Capt. Sally Black
Baffin Bay Guided Cast & Blast Charters From $1150
(Up to 4 Guests)
Fish Baffin Bay for Trophy Trout & Redfish, then Hunt Dove in the Afternoon
Kick-off  your day fishing with veteran guide Capt. Sally Black for trophy trout and redfish on the flats of unspoiled Baffin Bay. You'll wade or drift fish using artificial lures and light tackle or fly gear if you prefer.
You'll experience Baffin Bay the way it was meant to be experienced – with a true pioneer of fishing the area, Capt. Sally
In the afternoon, you'll transition to the nearby fields for a true Texas Dove Hunt. Capt. Sally will be there to show you the ropes, keep everyone safe and provide the best experience possible!
PLEASE NOTE:  Capt Sally's primary method of fishing is wading and she and her clients use artificial lures only.
Charter Duration
Full-Day (8 hour) Charters Available
Rates
1-2 guests: $1150
3 guests: $1450
4 guests: $1750
Season
Split Season:
Sep 14th – Oct 29th, 2023
Dec 15th, 2023 – Jan 21st, 2024
What We Catch & Shoot
Spotted Seatrout
Redfish
Black Drum
Sheepshead
Flounder
White-Wing, Mourning & Collared Dove
Note for ALL Dove Hunters:
Interested in a Stand-Alone Dove Hunt?
Like to simply spend an afternoon hunting dove at Baffin Bay?
The nearby fields surrounding the Baffin Bay area are prime locations for an afternoon dove hunt with Capt. Sally Black. Her dove hunts typically place around 3 or 4 in the afternoon and can accommodate your small group for an action-packed hunt!
Hunt Duration
From Designated Start Time Until Sunset
Rates
$200/gun – Guided Dove Hunt
(Group of 5 or more required)
Season
Sep 14th – Oct 29th, 2023
Dec 15th, 2023 – Jan 21st, 2024
What We Hunt
White-Wing, Mourning & Collared Dove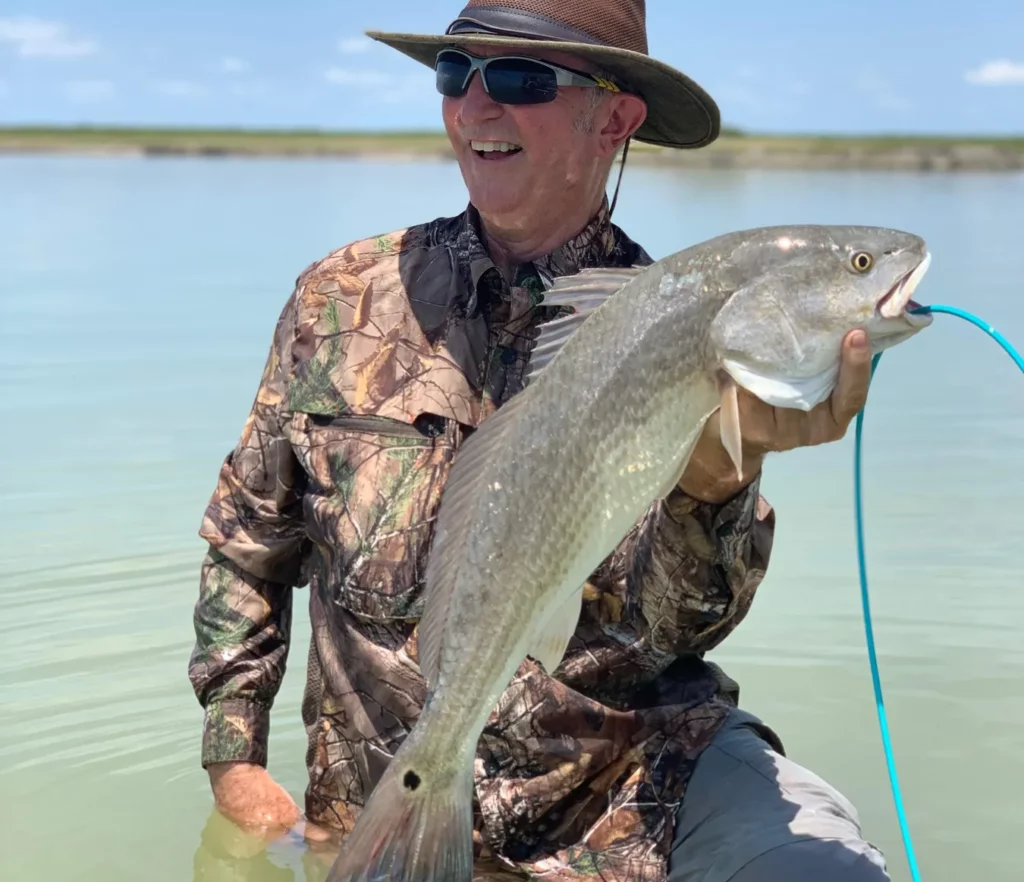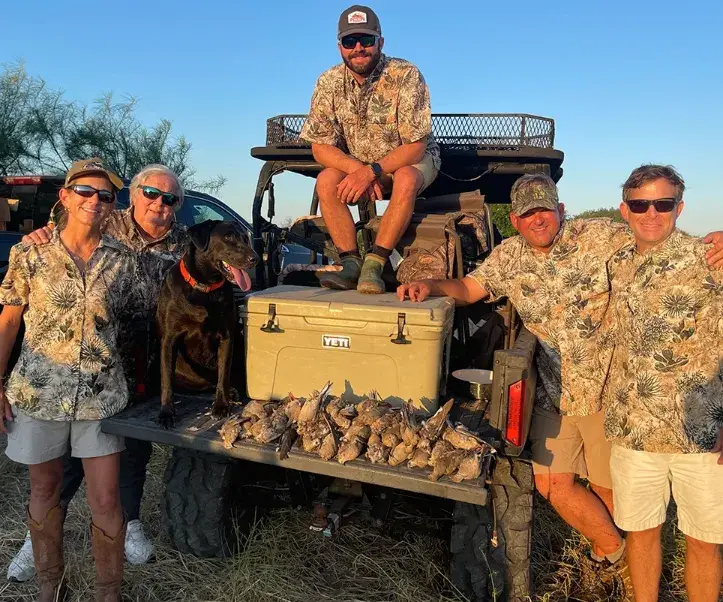 We are a very small business and cancellations affect our bottom line significantly. Our goal is to treat our clients the way we want to be treated:
There are no refunds. We will reschedule within a year for dangerous weather (as determined by the Captain).
Rescheduling: You may reschedule your trip two weeks out or more – we will hold your deposit for one year. Cancellations after this time will be charged the full amount of the trip.
Here's what Captain Sally provides for your Baffin Bay Cast & Blast Trip:
Here's what you should bring to make your trip more enjoyable & memorable: