Baffin Bay Blast & Blast, Duck & Dove Hunts with Capt. Sally Black
Baffin Bay Guided Blast & Blast Hunts From $1150
(Up to 4 Guests)
Ready for a Full Day of Hunting at Baffin Bay with Capt. Sally Black?
Start off your day duck hunting the shorelines of Texas' Baffin Bay with veteran guide, Capt. Sally Black! You'll start off your day in the blinds along the expansive shores of Baffin Bay shooting duck on-the-wing!
And as the day progresses, you'll transition to the nearby fields for an afternoon dove hunt!
What's Provided by Capt. Sally
For your hunt, you'll be provided with comfortable chairs, guide dogs to locate and retrieve doves and even refreshments out in the field! You'll be well taken care of with a safety-first attitude!!
What You Need to Bring
Captain Sally will provide everything you need for a successful hunt aside from your shotgun and hunting license with HIP certification and migratory game bird endorsement. These you'll need to secure and make sure to have on your person for the hunt.
Charter Duration
Full-Day (8 hour) Charters Available
Rates
1-2 guests: $1150
3 guests: $1450
4 guests: $1750
Season
Dec 15th, 2023 – Jan 21st, 2024
What We Hunt
• White-Wing, Mourning & Collared Dove
• Up to 13 Species of Migratory Ducks
Note for ALL Duck Hunters:
Note for ALL Dove Hunters: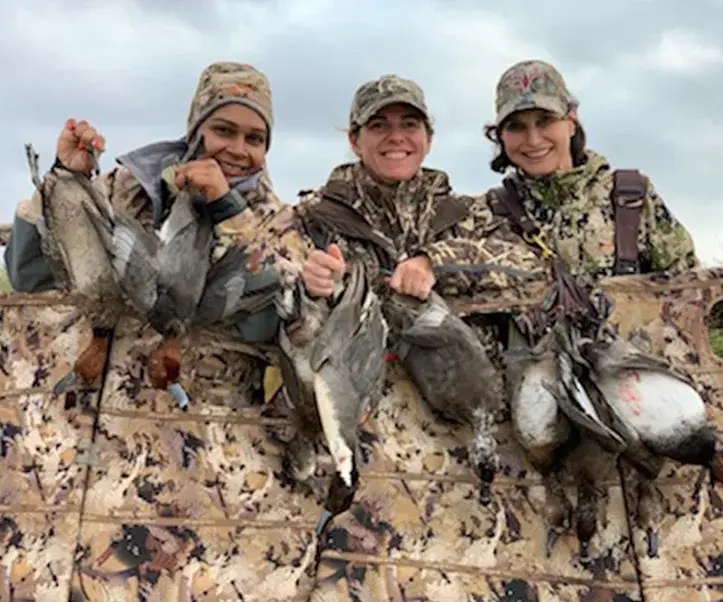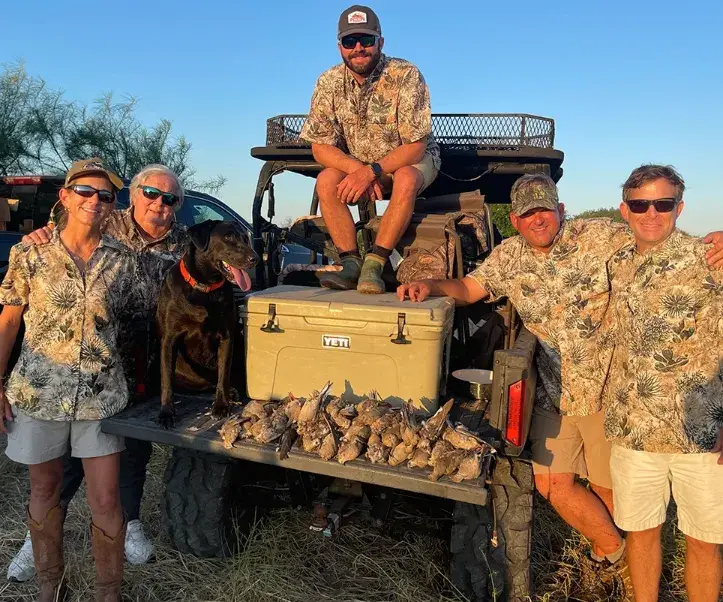 We are a very small business and cancellations affect our bottom line significantly. Our goal is to treat our clients the way we want to be treated:
There are no refunds. We will reschedule within a year for dangerous weather (as determined by the Captain).
Rescheduling: You may reschedule your trip two weeks out or more – we will hold your deposit for one year. Cancellations after this time will be charged the full amount of the trip.
Here's what Captain Sally provides for your Baffin Bay Blast & Blast Trip:
Here's what you should bring to make your hunt more enjoyable & memorable:
Fishing & Hunting
Guided Adventures
World-Class Fishing & Hunting Experiences on Baffin Bay, Texas with Capt. Sally Black!