Meet your guide, Capt Sally Black
Capt. Sally Black - Baffin Bay
Capt. Sally Ann Black has been a lifelong lover of the outdoors and grew up along the shores of Lake Erie. Her father was a boating and fishing enthusiast and the family spent many summers aboard their Chris Craft Cruiser fishing and camping along the inlets and bays. He shared with her his fishing and boating knowledge and often joked that Sally was the son he'd never had. 
Moving to Rockport, Texas from Houston in 1985, and working for a local attorney as a paralegal, Sally outfitted her first boat.
Getting Started as a Captain
Eventually, realizing that a "real job" interfered with fishing, she became a contract paralegal – so she would have more time to devote to learning the bays. Then, in 1998 she obtained her 25-ton, near-coastal Master's Coast Guard Captain's license and decided to go out on her own as the first female, full-time professional fishing guide on the Texas Coast.
Capt. Sally has gained wide recognition as one of only a handful of professional female fishing guides in the Country, the first (and only) female fly fishing guide on the Texas Coast and the first professional fishing guide to specialize in kayak fishing in Texas, and known as one of seven "Paddling Pioneers" in the country by Kayak Angler Magazine.
Along with over 250 days on the water either fishing or hunting each year, Capt. Sally and her black lab, Kelly, and now one-year old Cinder, also guide both dove and duck hunting trips on Baffin Bay along the shores of the King and Kennedy ranches.
Founding Baffin Bay Rod & Gun 
In 2010, Capt. Sally Moffett married Capt. Aubrey Black and not only joined their lives but their businesses. A long-time Baffin Bay fishing and hunting guide, Capt. Black's dream was to open a fishing and hunting lodge. So, collaborating on a unique lodge concept, Baffin Bay Rod and Gun was established in 2010 and began offering guests a full-featured package of meals, lodging, hunting and fishing.  
In April of 2014, the Blacks endured a life changing event.  Their home and lodge was completely lost to a fire.
Determined to start over, a new concept was born and the Black's began construction of a new, bigger lodge, while still running their operation from a rental home on the water.
Opening in March of 2016, the new Baffin Bay Rod and Gun lodge opened and is now the only Orvis-Endorsed fishing and hunting facility on the Texas Coast and the only full-service lodge on Baffin Bay.
Books and Accolades
In 2007, Sally published her first book about fishing and shallow water sight casting, entitled, "Kayak Fishing the Texas Way, a Beginner's Handbook" which sold over 4,000 copies. She authored the Texas mid-coast chapter of the nationally published book, "Saltwater Fly Fishing from Maine to Texas", edited by Don Phillips.  
Sally also writes for several monthly and on-line publications including Texas Fish and Game Magazine, Texas Outback Magazine, CCA Currents along with other submissions and projects.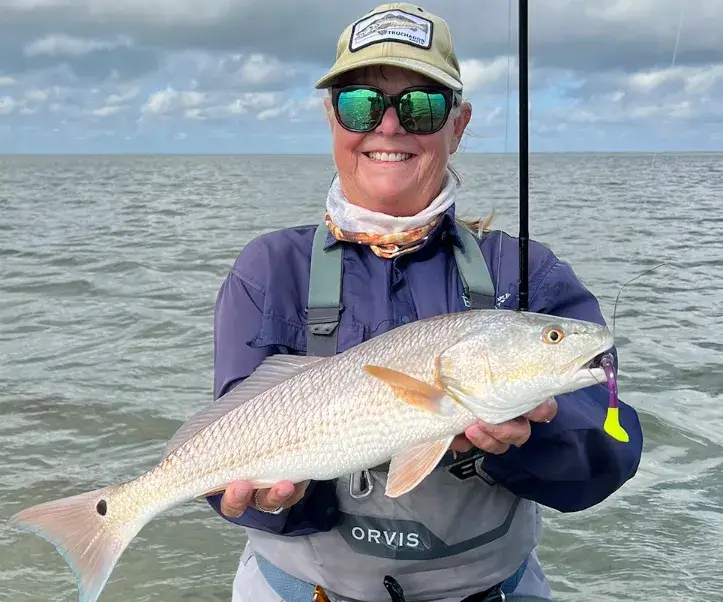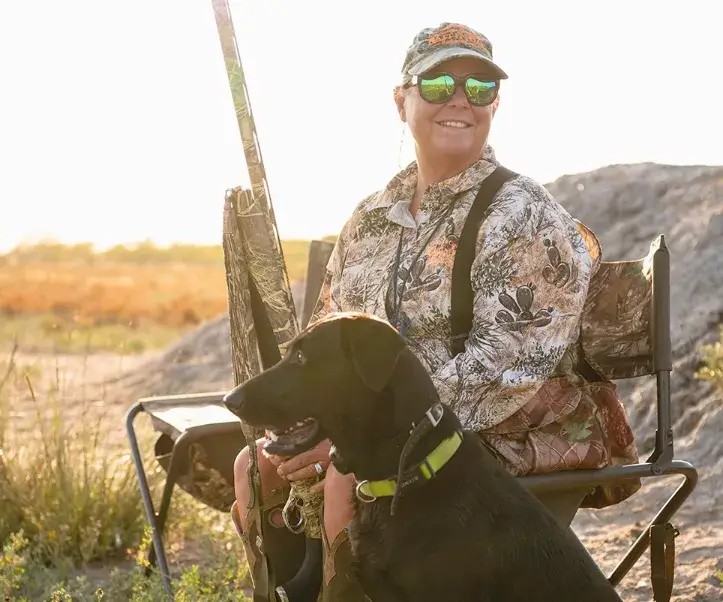 Fishing & Hunting
Guided Adventures
World-Class Fishing & Hunting Experiences on Baffin Bay, Texas with Capt. Sally Black!